Incredible – Australia have the breakthrough they coveted just after the break, but it's not come how you'd expect.
On the last ball of Jhye Richardson's over Buttler leaned back and tried to push the ball through the cover/point region, but stepped too far back and stepped on his own wicket!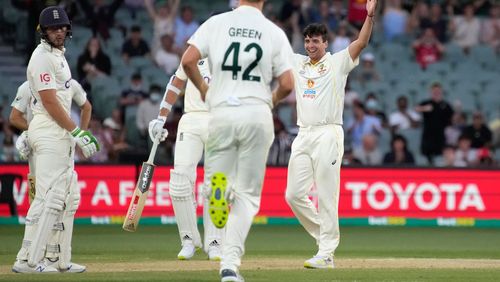 "I've been talking about how far he's been getting deep in his crease, and he's got deep in his crease allright," Mark Waugh said on Fox Sports commentary.
It's the first time Buttler has been out hit wicket in his first class career, and Australia are one wicket from glory.