Hong Kong: The Chief Executive of Hong Kong, Carrie Lam, has announced she will not seek a second term.
Lam made the announcement on Monday at a news conference.
She said it was her "personal wish and aspiration" and "entirely based on my family consideration".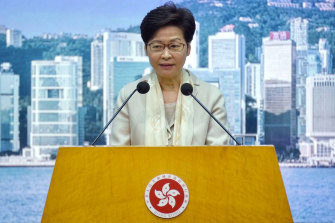 She said she took into account her family's opinions on the matter.
Her successor will be picked in May.
Lam presided over a rocky period in Hong Kong's relationship with the central government in China. Massive protests rocked the city in 2019.
Beijing responded with a tough national security law that has stifled dissent in the semiautonomous city.
AP, Reuters
More to come